What you need to know
Microsoft is testing a feature for Edge that allows you to open tabs in a split screen view.
The option is currently available through an experimental flag on Edge Canary.
It supports grouping together split screen views, making it easier to switch between pairs of tabs.
---
Microsoft Edge Canary has a new feature in testing that allows you to split tabs within a single instance of the browser. The split screen feature, which was first spotted by Leo Varela, is available through an experimental flag within Edge Canary. Once enabled, the option allows you to group together split screen views, making it easy to swap between them in a single click.
According to Varela, the flag is only available within Edge Canary at this time, though there have been change logs indicating the option is available in Edge Dev and Beta. There's a chance that the feature may make its way to other Insider channels as part of a controlled rollout.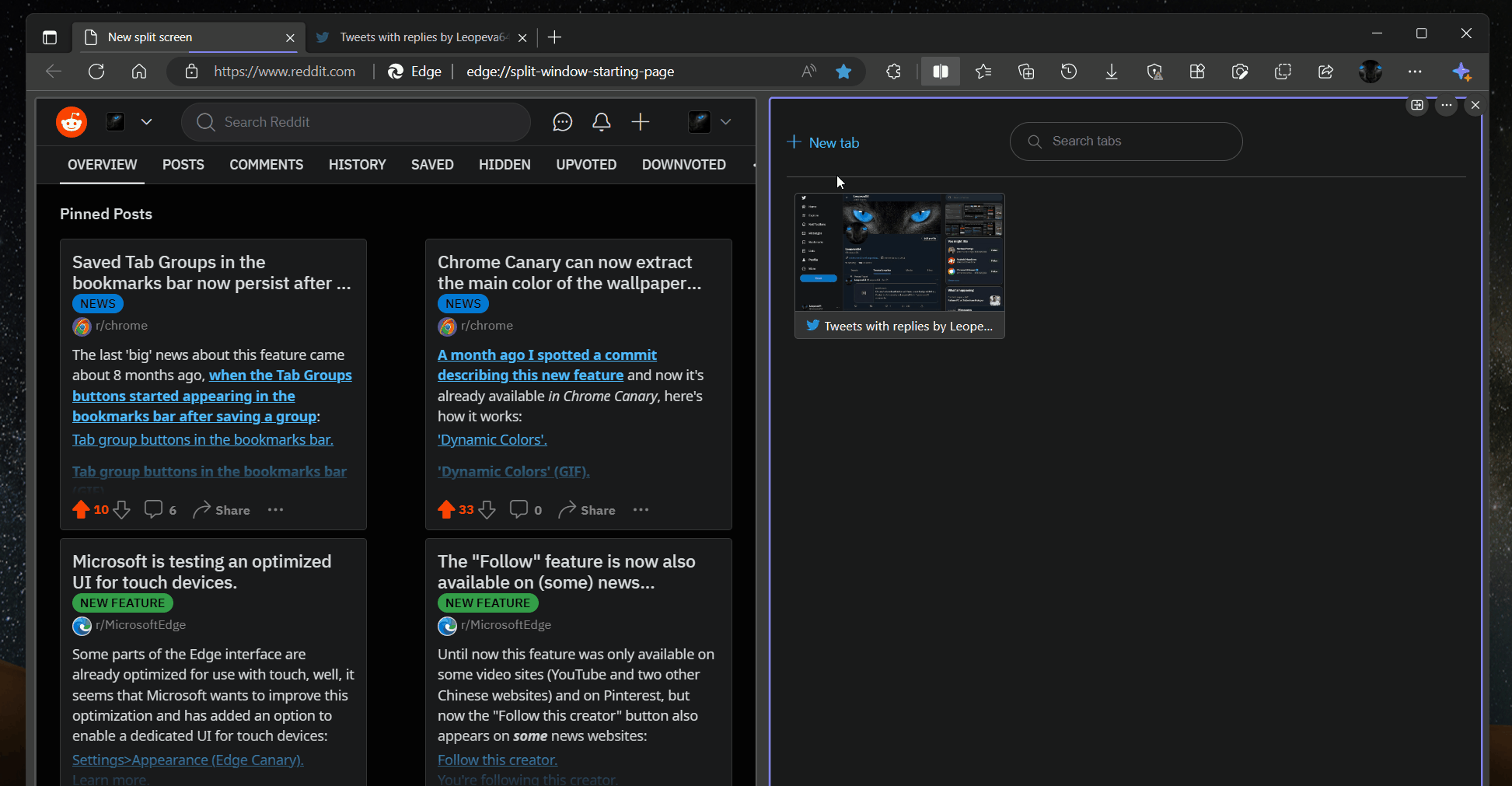 It's already possible to replicate this functionality to some extent by having multiple instances of Edge open. But the split screen feature within the browser is arguably more elegant. It's possible to group together split screens within a specific instance of Edge. That way, you can jump between split screen tabs with a single click.
Split screen within Edge also results in less clutter than having two instances of Edge open, since you don't have the same icons and navigation buttons appear twice on your screen.
Microsoft appears to be focusing on multitasking within Edge. The company recently rolled out a Sidebar feature, which I argued was the "best browser feature you've never heard of." While Sidebar focuses on opening a set of websites and tools in a smaller window, split screen mode allows you to place websites side-by-side in resizable sections.